Do you often spend long periods in front of the computer screen, smartphone or TV?
Look out of the window into the distance. Now, hold an object in front of your eyes and look at it as closely as possible. Look into the distance again, then at the object in your hands. Repeat for a period of at least 2 to 3 minutes. In this way, you train the elasticity of your eye muscles and support your eyesight.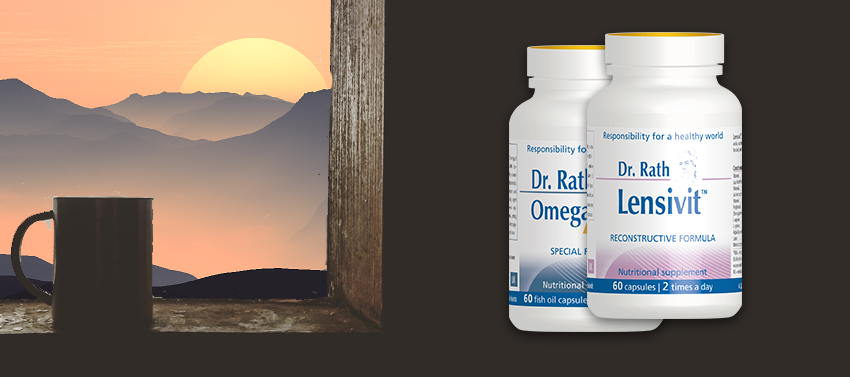 Whether you are young or old, maintaining healthy eyesight is very important. Micronutrients help you in this task. Our reconstructive formula Lensivit™ and our special formula Dr. Rath Omega E™ provide you with a selection of valuable nutrients, including vitamin A, vitamin C, omega-3 fatty acids and other cellular nutrients.
Our tip: In addition, make sure you support your body with our basic formula Vitacor Plus™ for a supply of important micronutrients and to promote the absorption of further cellular nutrients.
Just give it a try! Until 14 October 2018, we have a great offer for you: when ordering two containers of Lensivit™ for €24.90 each and two containers of Dr. Rath Omega E™ for €17.90 each, you will receive one container of each product for FREE.
This offer is valid from 8 until 14 October 2018. It cannot be used with member discounts or other discounts.