Vitacor Plus™
NEW: Your daily food supplement in the latest generation – Vitacor Plus™ in capsules Supply your cells with over 30 selected micronutrients to support your physical and mental performance. A sufficient and continuous supply of micronutrients supports your cells in these daily challenges. Your body
Description
NEW: Your daily food supplement in the latest generation – Vitacor Plus™ in capsulesSupply your cells with over 30 selected micronutrients to support your physical and mental performance.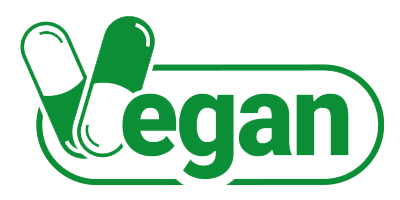 A sufficient and continuous supply of micronutrients supports your cells in these daily challenges. Your body will thank you for it.
Vitacor Plus™: Your basic supply of vitamins, amino acids, and other micronutrients
Vitacor Plus™ contains more than 30 vitamins and other micronutrients that are perfectly harmonized with each other. As a team, cellular nutrients are considerably more effective than individual micronutrients. This principle of synergy is a fundamental aspect of our research and the development of our formulas. In your search for a daily food supplement, Vitacor Plus™ can thus score with a valuable contribution to the basic supply of cellular nutrients.
The ingredients in Vitacor Plus™ support cellular metabolism in many ways simultaneously, e.g.:
as a contribution to protecting the cells against oxidative stress, with vitamin E, vitamin C, vitamin B2, zinc, and selenium
to support normal energy metabolism with the contribution of B vitamins (vitamins B1, B2, B3, B5, B6, B12, and biotin), magnesium, and vitamin C
as a contribution to the normal function of the immune system, with the assistance of folic acid, vitamin A (beta-carotene), vitamin D, vitamin C, selenium, and copper
to assist in collagen formation with vitamin C, thereby supporting the normal function of blood vessels, bones and cartilage, gums, teeth, and skin
as a contribution to the normal functioning of the nervous system, supported by vitamins B1, B2, B3, B6, and B12
Vitacor Plus™ is now even better. The new generation, available as capsules made from plant fiber, is free of additives such as binders, fillers, or coatings – a clear advantage over tablets. In addition, the B vitamins contained in this formula can now be absorbed better and are therefore utilized by the cells even faster. What's more, Vitacor Plus™ is now suitable for vegans.
Recommended intake
Adults take one capsule three times a day at mealtimes with plenty of liquid. You can open the capsules and take the micronutrient powder separately.
Presentation: 90 capsules per container.
---
>> Product label
>> Product info