Bowel function
The intestine is an organ central to our well-being. As early as 2500 years ago, Hippocrates noted that healthy intestines are at the root of all health. Dietary fiber, probiotics and other digestive substances make a significant contribution to the health of our intestines and thereby the whole body.
In order to feel good, we need healthy intestines and a variety of bacteria that flourish there. This may sound a bit strange, but it is in fact quite helpful. Our intestines host about 70 trillion bacteria that help us to utilize food, protect us from harmful bacteria and diseases, strengthen our immune system and keep our intestines healthy.
Our offer for your personal intestinal "spring clean": From 18th March to 1st April 2019, order our two proven formulas, Dr. Rath's Phytobiologicals™ Balance Control and Dr. Rath's Probiotics™ for €31.41* and €26.91*, respectively.
PS: For an additional benefit, we also recommend our formula Illioforte™. It contains peppermint extract, ginger and other substances that play an important role in the metabolism of nutrients. You can purchase this formula for €18.81*.
Both offers are valid from 18th March to 1st April 2019. * Consultants will also receive their 10% membership discount on the offer prices.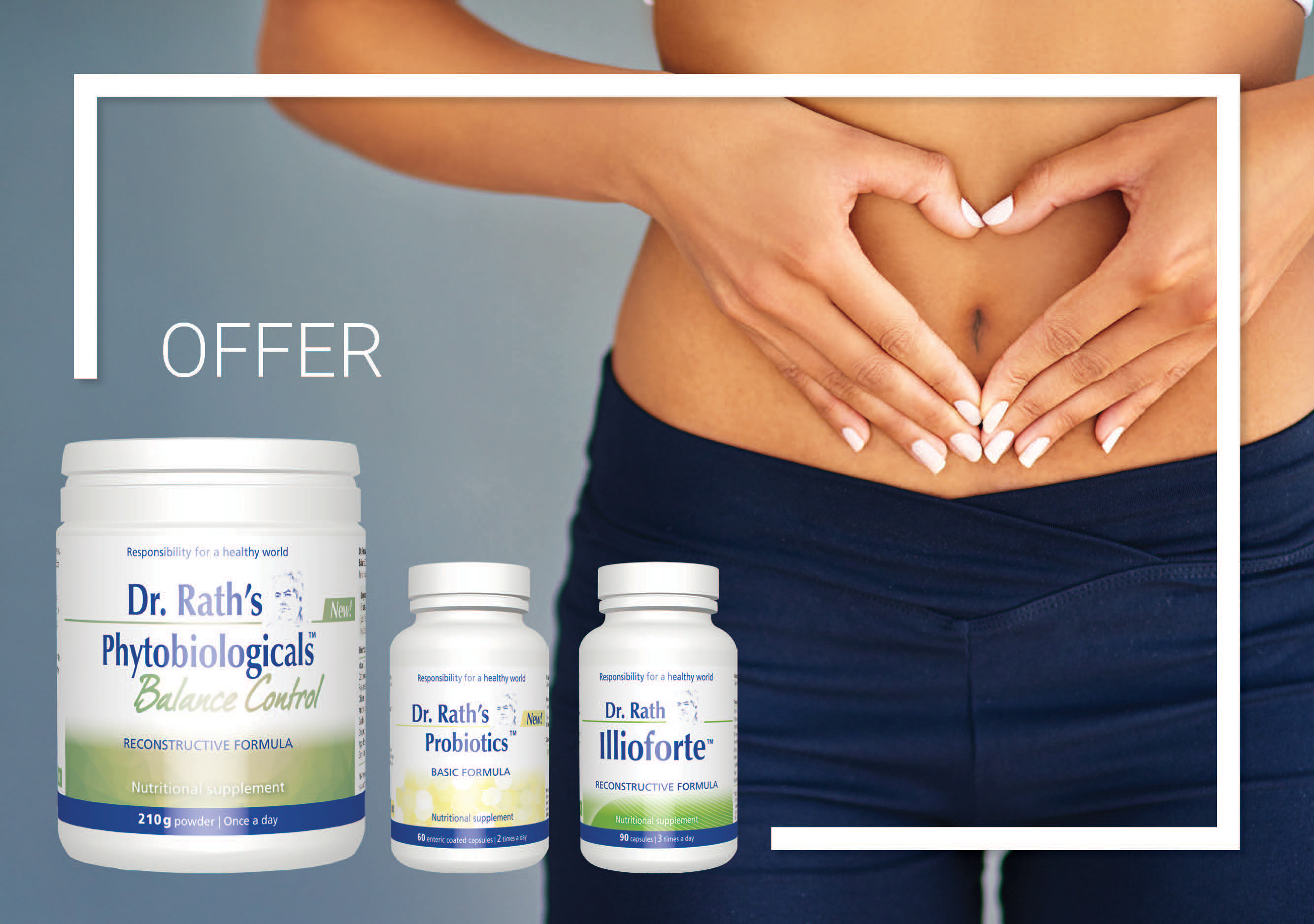 Spring is approaching - we already feel it at the temperatures and also in the nature.
The most beautiful days of the year invite us to various outdoor activities. Whether walking, hiking, cycling or picnicking - being outside gives us a positive attitude towards life.
Enjoy this time, stay active and protect yourself with our reconstructive formula Phytobiologicals - Royal Complex.
Dr. Rath´s Phytobiologicals™ Royal Complex combines selected biologically active plant compounds to form a versatile active complex: with rosemary and cranium extract, luteolin, coconut oil, iodine and royal jelly, the juice of the queen bee. Plants form these very complex compounds for their own protection against bacteria, predators or other harmful influences.
Order now until 31.03.2019, a can of Dr. Rath´s Phytobiologicals™ Royal Complex for the price of 39,90€ and you will get a can for FREE. Your membership discount will also be deducted.
Please note that you can only order 1+1 once.
For more information on this unique product please call our free consulting service,
Monday through Friday, from 08:30 am to 05:00 pm.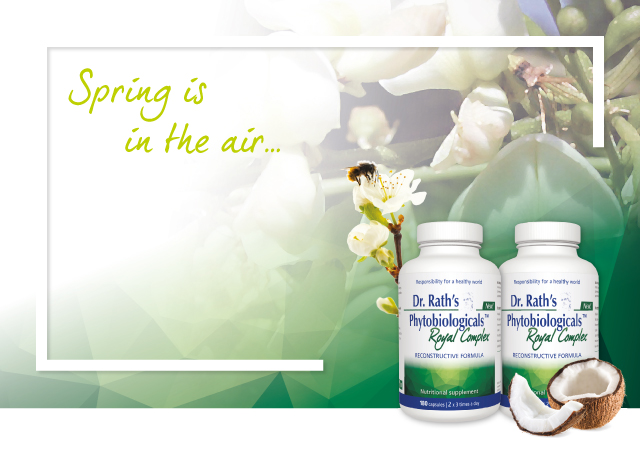 Phytobiologicals - Royal Complex