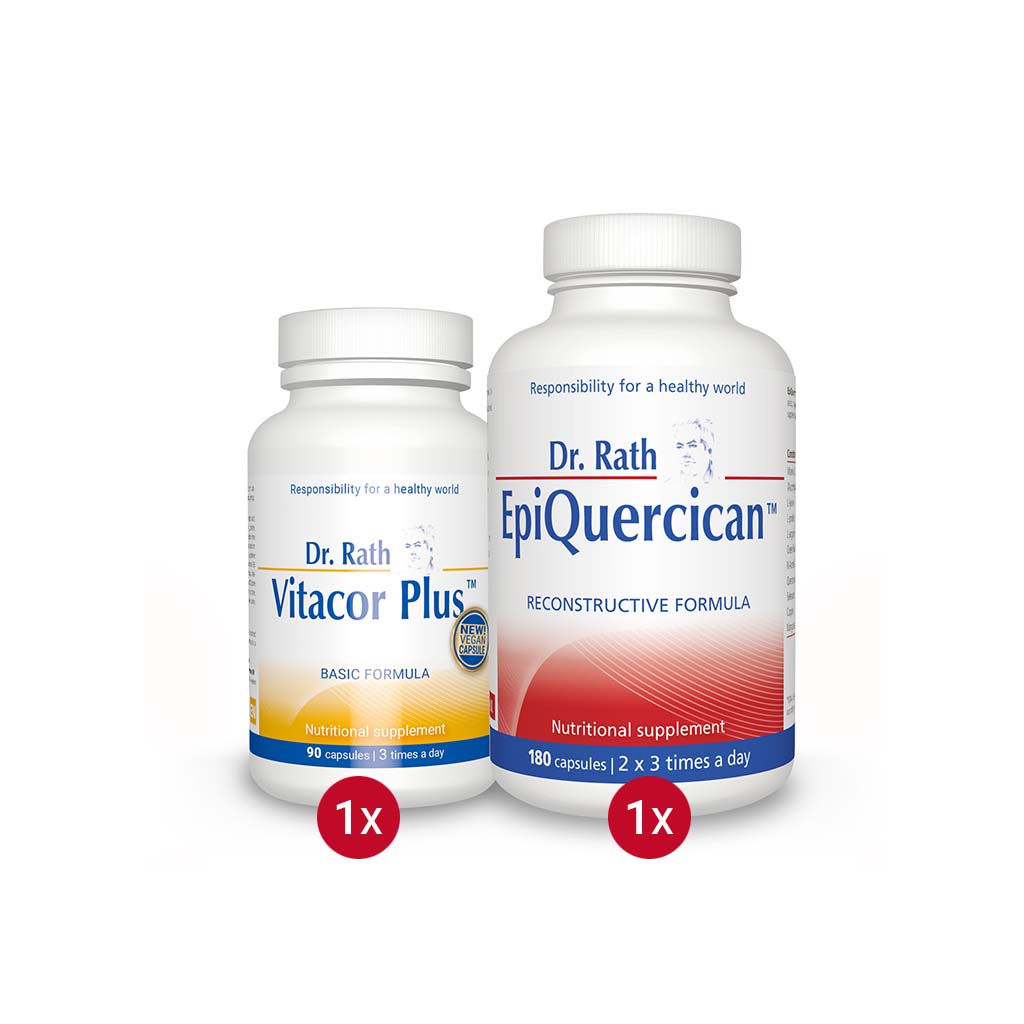 Basic formula Vitacor Plus, combined with the reconstructive formula EpiQuercican: With valuable cellular nutrients as a contribution to protecting the cells against oxidative stress.
Order
Special formula for an extra supply of vitamin C in buffered form and bound to fatty acids, for the support of many metabolic processes in our body.
Order
Special formula for an additional supply of polyphenol-rich grape seed extract and the oligomeric proanthocyanidins (OPC) contained therein.
Order