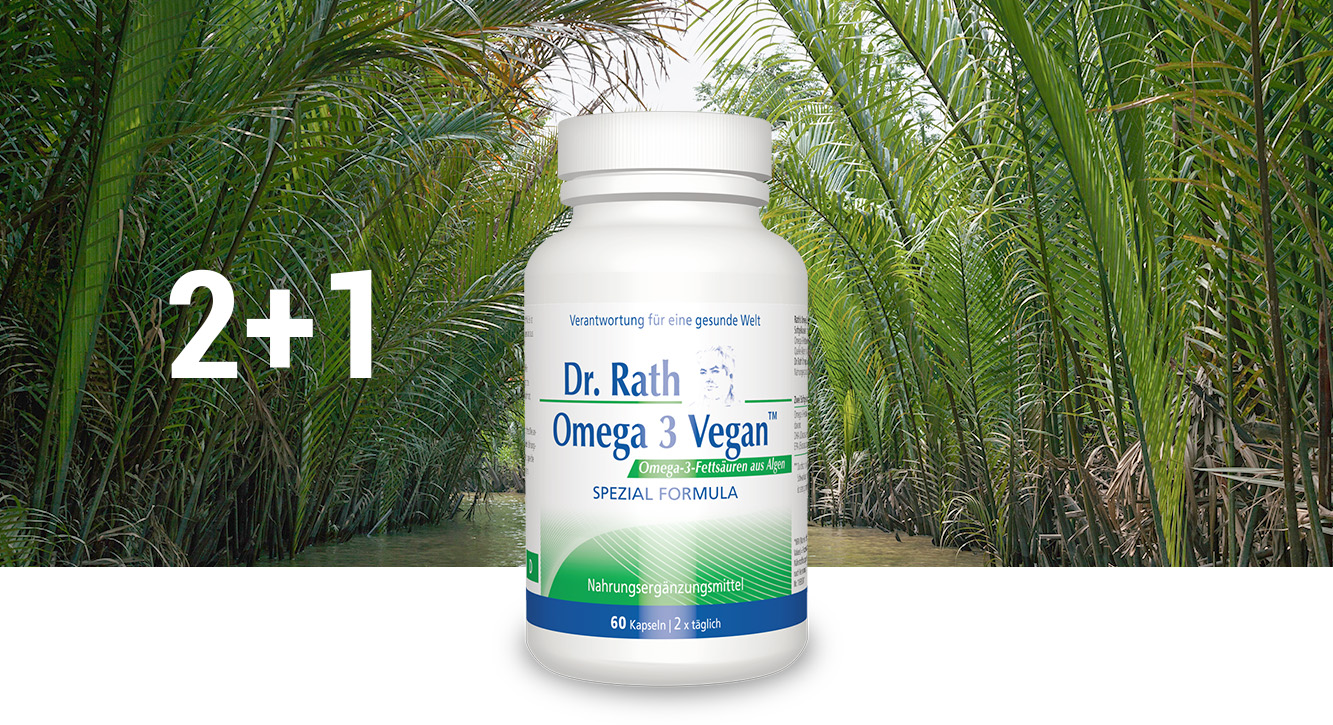 This offer is valid from May 21st to May 31st 2021
Not only for vegans: An optimal fish-free omega-3 supply
Omega-3 fatty acids, a group of polyunsaturated fatty acids, are essential for the human organism – they cannot be produced by our body. Vegans and vegetarians, in particular, should therefore consider supplementing their diet with adequate amounts of plant-based omega-3 sources.
Our recommendation:
Dr. Rath Omega 3 Vegan™
It pays to be quick.*
When you order two containers of Dr. Rath Omega 3 Vegan™, you will receive an additonal container for free.
Order online now.
Dr. Rath Omega 3 Vegan™ contains purely vegetable omega-3 fatty acids extracted from the marine alga
schizochytrium
. This microalga is rich in the omega-3 fatty acids docosahexaenoic acid (DHA) and eicosapentaenoic acid (EPA), thus offering an ideal vegan alternative to fish oils.
The effect is the same:
DHA makes important supportive contributions to our health and well-being. For instance, it supports normal brain function and strong eyesight. DHA, together with EPA, can also optimally support heart function.
Dr. Rath Omega 3 Vegan™ contains a naturally high amount of valuable omega-3 fatty acids from their original, plant-based source.
Order now and get your free product.